Conservation and Community Investment Forum (CCIF)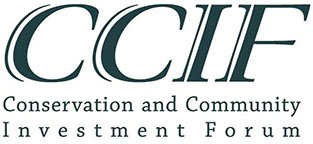 Service Area

Indonesia

On the Web

Website
Donate to this Project
The challenge:
Indonesia is the second largest marine capture fisheries producer in the world with millions employed throughout the fishery value chain, and fish supplies over 20% of animal protein consumed in Indonesia. Yet many of Indonesia's fisheries are fully or over exploited, presenting a looming health and economic crisis. Fisheries management, perhaps more than any other measure, has been shown to be critical to improving fishery sustainability, but, while Indonesia embraces many best practices, there are no good examples of fisheries management in the country. Moreover, the regulatory context, institutional infrastructure, individual capacities, and established procedures in Indonesia are insufficient to support effectively managed fisheries, and are instead predisposed to maximizing resource extraction, and near-term growth. Indonesia's fisheries are a critical economic, social, and environmental resource, yet this resource is under threat from destructive fishing practices and poorly managed economic development.
What can be done?
By working with highly experience local partners, hands-on tools, policy strategies, and resources can be effectively designed to be culturally and politically relevant in order to address urgent conservation and community development issues in Indonesia.
How CCIF is meeting the challenge:
Based in Bali, Indonesia, Conservation and Community Investment Forum (CCIF) combines expertise in pragmatic, on-the-ground conservation and community development work with extensive experience in finance, natural resource economics, enterprise development and investment banking to design and help to finance conservation and community development solutions which lead to direct and sustaining outcomes.  CCIF partner organizations provide models for best practice fisheries management in Indonesia. By providing models and guidance, highlighting gaps, and creating demand for improved fisheries management in Indonesia, CCIF plays an important and catalyzing role in reforming fisheries management.
See all of our active projects