Future of Fish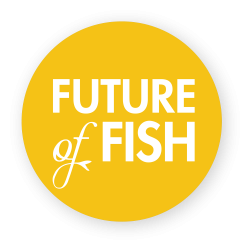 Donate to this Project
The Challenge:  International small-scale fisheries are most vulnerable to the threats of overfishing and climate change. Small-scale fisheries represent over 50% of the wild capture seafood caught globally and include 90% of the workforce in the industry. The threats of overfishing, pollution and degradation not only puts the global environment at risk, but it has direct human impacts on over 3 billion people globally who rely on seafood as their main protein source. Failing to solve these problems can have catastrophic knock-on effects for the communities reliant on wild fish as livelihoods, food security, and resilient communities all come under threat.
What can be done: Thriving, resilient oceans that support more fish, feed more people and improve prosperity are within reach. With every fisheries management success, the prospects improve for healthy oceans that help sustain the well-being of nations, communities and people around the world. Better business practices and increased investment are needed that benefit both fishing communities and industry in order to create thriving ocean based economies. However, small-scale fisheries continue to deteriorate as the complex problems of human development, informality, inequitable supply chains, and lack of policy and enforcement are too great for any one stakeholder to tackle. Deep and broad collaborations are urgently required to unlock resources and create incentives for change. Only by working together and taking a holistic approach, can we end overfishing without ending fishing.
How Future of Fish is meeting the challenge: Future of Fish (FoF) serves as a system intermediary connecting small-scale fisheries to critical networks including seafood businesses and the private, public, and non-profit sectors. FoF brings these groups together to co-design, innovate, and implement replicable, scalable solutions and develops access to resources appropriate for both grassroots and broader systemic impact. Through diverse collaborations, FoF creates the enabling conditions to remove the barriers to change, incentivizing better business practices to improve sustainability, equity and economic opportunity in coastal communities. 
See all of our active projects