MarViva Foundation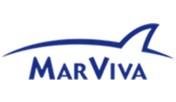 Service Area

Eastern Tropic Pacific/Oceano Pacífico Este Tropical (PET)
Donate to this Project
The challenge:
The Eastern Tropical Pacific (ETP) Ocean, which extends from San Diego west to Hawaii and south to Peru, is one of the richest and most bio-diverse regions in the world. Its coastal habitats and ecosystems are the foundation of a dynamic tourism industry, and multiple industrial and artisanal fisher sectors depend on its marine resources. It contains high productivity coastal and high seas sites, contributing significantly to global climate regulation. Despite priceless environmental services and socioeconomic benefits, the ETP faces increasing threats to sustainability, among others, unsustainable and illegal fishing, wildlife trafficking, pollution, sectoral policy-making, and weak institutional capacities and coordination.
What can be done?
Promote a balance between socioeconomic development and marine conservation, in favor of environmental sustainability and the well-being of present and future generations.
How MarViva Foundation is meeting the challenge:
MarViva Foundation, created in 2002, is a regional non-profit NGO with mission to promote the conservation and sustainable use of marine resources in the ETP. MarViva advances participatory initiatives in the local and regional scope, leveraging its multidisciplinary experts team, composed of marine biologists, environmental lawyers, geographers, journalists, business administrators and other complementing specialists. With focus in Costa Rica, Panama, Colombia, and the High Seas, MarViva facilitates multi-sectoral processes to advance marine spatial planning, market incentives for conservation and integral development (with emphasis on sustainable fishing and tourism, and the deterrence of marine litter), and capacity building for enhanced marine stewardship.
El reto:
El Pacífico Este Tropical (PET), que se extiende desde San Diego hasta Hawaii y el sur de Perú, es una de las regiones más ricas y biodiversas del mundo. Sus hábitats y ecosistemas costeros son la base de una dinámica industria turística, y múltiples sectores de pesca artesanal e industrial dependen de sus  recursos marinos. Contiene sitios costeros y de alta mar, de alta productividad, que contribuyen de forma significativa a la regulación climática global. A pesar del valor incalculable de los servicios ambientales y beneficios socioeconomics, el PET enfrenta crecientes amenazas a la sostenibilidad, entre otras, pesca insostenible y/o ilegal, tráfico de especies, contaminación, planificación sectorial de políticas, y debilidad de capacidades y coordinación institucional.
¿Qué podemos hacer?
Promover un balance entre el desarrollo socioeconómico y la conservación marina, en favor de la sostenibilidad ambiental y el bienestar de las presentes y futuras generaciones.
Cómo MarViva está enfrentando el reto:
Fundación MarViva, creada en 2002, es una ONG regional sin fines de lucro, con misión de promover la conservación y uso sostenible de los recursos marinos en el PET. MarViva impulsa iniciativas participativas in el ámbito local y regional, con base en su equipo multidisciplinario de expertos, compuesto por biólogos marinos, abogados ambientales, geógrafos,  periodistas, administradores de empresas, entre otras fortalezas complementarias. Con enfoque en Costa Rica, Panamá, Colombia y al Alta Mar, MarViva facilita procesos multisectoriales para avanzar el ordenamiento espacial marino, incentivos de mercado para la conservación y el desarrollo integral, (con énfasis en pesca y turismo responsables, y el combate a la contaminación marina), y construcción de capacidades para el mejoramiento de la gestión del mar.
See all of our active projects