MarViva Foundation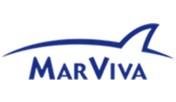 Service Area

Eastern Tropic Pacific
Donate Now
The challenge:
The Eastern Tropical Pacific (ETP), which extends from San Diego west to Hawaii and south to Peru, is one of the richest regions in the world. Its coastal scenic beauty is the foundation of a dynamic tourism industry, and commercial and local fishermen sustain their livelihoods via its marine resources.  The region is facing an increase in threats including the non-sustainable extraction of biological and mineral resources, coastal pollution, unplanned development of coastal infrastructure and navigation, and poor management of port access.
What can be done?
By finding and achieving a balance between socioeconomic development and marine resource conservation, we can that local communities, and the entire region, can have sustainable, marine-based economies.
How MarViva Foundation is meeting the challenge:
With a focus on Costa Rica, Panama, and Colombia, MarViva Foundation leverages strong multidisciplinary teams composed of marine biologists, journalists, political scientists, lawyers, oceanographers, geographers, and other specialists.  Together the partners tackle political advocacy, participatory processes, multi-sectoral partnerships and the use of communication tools in local communities to promote policies and standards, and raise awareness and foster changes of attitude toward marine issues. Key areas of focus include:
Responsible Markets: Managing alliances that support both the need to generate greater socioeconomic opportunities and the need to minimize detrimental impact to marine resources.
Marine Spatial Planning: A methodology for a public process that seeks to achieve a balance between ecological, economic and social objectives in an area of ​​interest by promoting the active participation in decision making of the sectors interested in the marine space and its resources.
Interagency Collaboration and Planning: Supports the strengthening of public institutions in Colombia, Panama and Costa Rica, with the vision of strengthening state and local capacities that favor effective and comprehensive marine management in this region of the Eastern Tropical Pacific.
In the United States, MarViva Foundation is a fiscally-sponsored project of Multiplier. Tax-deductible contributions received by Multiplier are re-granted to MarViva Foundation to support their philanthropic work.
See all of our active projects