Menlo Spark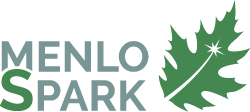 Service Area

Menlo Park, California
Donate to this Project
The challenge:
Climate change is no longer an abstract future threat; it is here now. Californians are experiencing it every day, with reduced snowpack, extended drought, more wild fires, and extreme weather. These impacts are hurting communities and straining budgets as the need for expensive disaster response grows. In particular, smaller communities often do not have the budgets, assets and resources to focus on reducing their contributions to greenhouse gas emissions that could help us achieve climate neutral community.
What can be done?
Around the globe, government leaders, businesses and community members are collectively embracing clean, renewable power like solar and wind, to replace dirty fossil fuel power. Increasingly, people are asking their city leaders to develop and act on ambitious and sustainable energy, infrastructure and climate plans; and community and business leaders are seeing the social, political, and economic benefits of doing so. By engaging deeply with various stakeholder groups, even a small community can generate demand for action, build a network of active supporters, and identify steps that individuals or groups of all types can take to reduce their greenhouse gas emissions.
In California, the community of Menlo Park has made slow and steady progress reducing greenhouse gas (GHG) emissions since the first Climate Action Plan adopted in 2009. City-wide emissions totaled 380,000 tons of carbon dioxide equivalent emissions (CO2e) in 2005 and were reduced to 360,000 tons CO2e by 2013. Almost half of the carbon emissions are from energy dominated by natural gas, while vehicles contribute over 40 percent of emissions (see the chart below for the 2013 inventory). In 2013, the City adopted a 27% GHG reduction goal from 2005 levels by 2020. The City is actively pursuing climate action plan measures with annual updates to reach the 2020 goal.
How Menlo Spark is meeting the challenge:
Menlo Spark is working to help Menlo Park become climate neutral by 2025, by leveraging the community's economic vitality, and strong civic heritage. With its highly engaged citizenry and unique resources in the heart of Silicon Valley, it can be a national leader in sustainability and climate action, generating massive local benefits while serving as an example to similar cities and towns across the country. Menlo Spark's key focus areas include:
Clean Power and Energy Conservation: Moving to clean, renewable energy sources such as solar, and focusing on energy conservation in homes, businesses and city infrastructure.
Transportation Choices: Increasing safety and ease of walking and biking, providing more transit choices, reducing gridlock and congestion, and supporting high-mileage, zero- and low-carbon vehicles.
Sustainable Living: Promoting additional measures, like reducing waste, to help the Menlo Park reach its climate neutrality goal.
A large-scale community-led movement, including partnerships with business, government, and philanthropy, is putting Menlo Park well on the path towards achieving the bold goal of climate neutrality within a decade. Menlo Spark is also creating a replicable model for climate neutrality that can be adapted by small communities throughout the United States.
See all of our active projects