New York Energy Democracy Alliance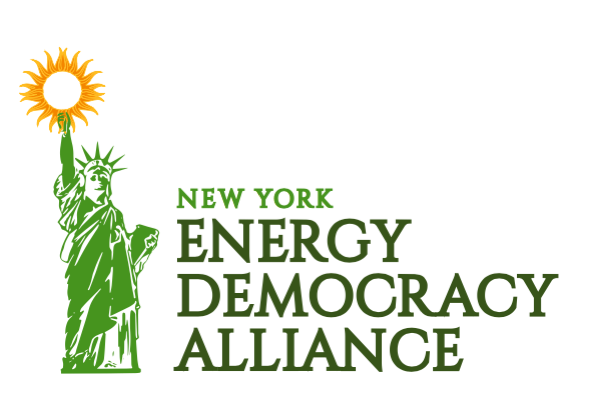 Service Area

New York State
Donate to this Project
The Challenge: Residents of cities, towns and states should have the right and the authority to determine their own energy future, protect vulnerable populations, and prevent the wholesale destruction of our precious ecosystems. Too often though, residents are overruled by private corporations, investor-owned utilities, regulators and legislators who may not have their best interests in mind. Putting ownership and control over the means of sustainable energy production into the hands of everyday people, into the hands of municipalities, and into the hands of local communities must be a top priority for our cities, states and nation as a whole.
What Can Be Done: Renewable energy systems that are led by and prioritize solutions for low- and moderate-income communities and communities of color who are most negatively impacted by our current energy and economic system can help transform a community's relationship to power. Through advocacy, organizing, job creation, coalition-building, policy research, and public education for an equitable, sustainable energy future, we advance legislative and regulatory interventions that benefit low-income communities and communities of color, and to follow the wisdom of these communities in determining what that looks like.
 How the New York Energy Democracy Alliance (NYEDA) is meeting the challenge: The New York Energy Democracy Alliance is an alliance of 27 community organizations, grassroots groups, and policy experts working toward a just transition to a resilient, localized, and democratically controlled clean energy economy in New York State. NYEDA supports a rapid and equity-based transition to 100% clean, renewable, fossil-free, nuclear-free energy in order to address climate change, build resilient communities and create economic opportunities. NYEDA derives strength from its highly organized, yet decentralized leadership structure: many leaders make our work possible, and our work is grounded in the varied experiences and expertise of our member organizations. Their leadership is elected and accountable to our membership.
See all of our active projects