Working Lands Conservation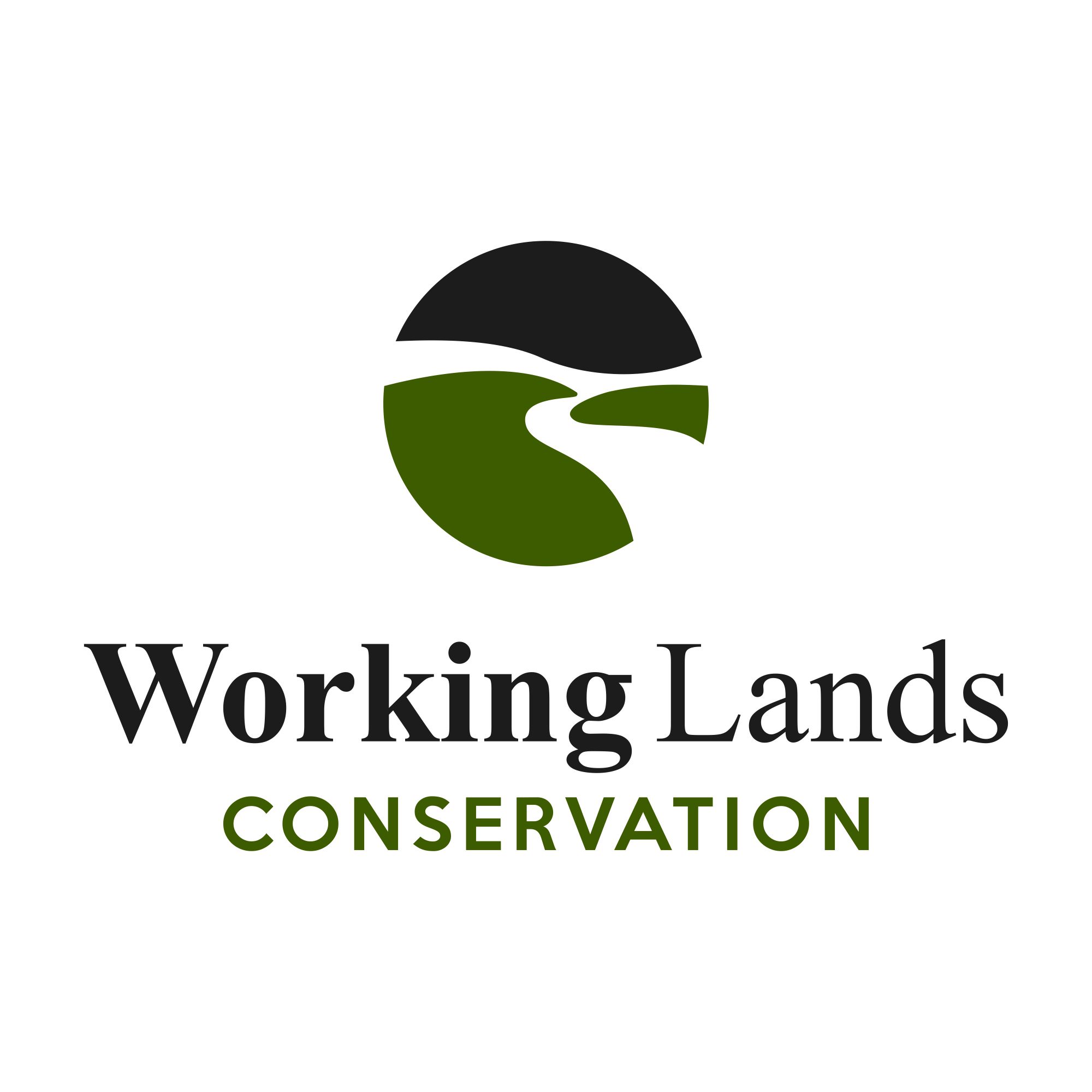 Service Area

Northern Utah
Donate to this Project
The challenge:
Working lands are the rangelands, farms and forestlands used to support livelihoods. Their value, however, extends beyond a dollar amount. Working lands are also recognized as homes to wildlife, areas that protect open space, and landscapes that provide local people with a sense of place. These extra conservation values are growing in importance as the wildlands that are traditionally seen as harboring these values are increasingly threatened and fragmented by expanding human activities. Because of this, working lands are valued not only by the people who earn their livelihoods from the land, but also from a broader society who recognize the value of working landscapes to protect nature.
Because working lands are valued by many different stakeholders, people are often divided about how these areas should be managed. For example, in Northern Utah, where Working Lands Conservation currently focuses its work, cattle grazing is common on many public lands. In addition, these landscapes serve as key habitat for species of ecological and political interest, like the greater sage-grouse, and are relied upon for recreation and clean water. This dynamic creates tension between ranchers, conservationists and government agencies who all have distinct interests, organizational cultures, and operational constraints. Ultimately, such tension and division blocks development of innovative and effective management strategies for working lands by preventing stakeholders from advancing common objectives, sharing knowledge, and leveraging resources.
What can be done?
With an ever-growing population, maintaining diverse ecosystems on the working lands that support both nature and human livelihoods is vital. Well managed working lands provide interconnected landscapes where nature and local communities can thrive. A key element to conserving these areas is building partnerships and creating a shared management vision among the diverse groups that manage and care for working lands. Partnerships that develop trust between ranchers, private and public land managers, and scientists are key. Once trust is developed, partners can start to understand each other's values, needs, resources, and goals. This is when innovative solutions start to emerge and lasting solutions are formed.
How Working Lands Conservation is meeting the challenge:
Working Lands Conservation works to balance human-use of working lands with conservation objectives by bringing science to collaborative partnerships. Working Lands Conservation works in partnership with stakeholders to identify gaps in scientific knowledge, and then develop research that fills these gaps. Working Lands Conservation then works with partners to test unique management solutions on working lands that lead to durable working lands management that benefits nature. While the work is research based it also involves building deep collaborations and relationships with the stakeholders who have the most interest in the land.  These relationships allow for easy flow of ideas that help better inform the research and, ultimately, as in Working Lands Conservation's current Utah projects, improve sage-grouse habitat, water quality and relationships among working lands stakeholders.
See all of our active projects