Multiplier's unique accelerator model featured in article by Michael Kavate @Inside Philanthropy
February 11, 2021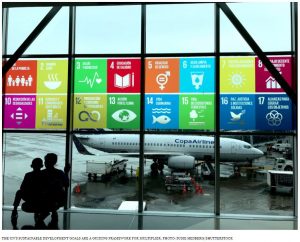 When COVID-19 forced organizations around the world to shift their operations online last spring, the team at National Science Policy Network felt luckier than most.
As a group of far-flung graduate students, video calls and online gatherings were already standard procedure for them. But as the pandemic dragged on, the organization decided to launch a virtual fellowship program. Suddenly, they faced a bevy of thorny questions about liability, payment contracts, partnership agreements and rules for international students.
Fortunately, they were able to turn to Multiplier, a nonprofit accelerator that is also the network's fiscal sponsor. The two organizations had teamed up the prior May, just as the network got its first big investment, a one-year $250,000 grant from the Gordon and Betty Moore Foundation. Multiplier had already helped them refine their strategy and vision. Now, its team helped them prepare for the fellowship program's launch in a few months….